Helander Company has been a staple of the industry for generations, producing prototypes and full production runs for industries ranging from high-end furniture, to medicine and aerospace.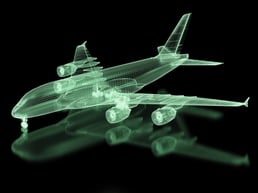 Even with our decades of experience, clients deserve confirmation that the work they receive is the best available. To that end, we make it a point to maintain certifications from the industry's top organizations, including:
Nadcap — The National Aerospace and Defense Contractors Accreditation Program (Nadcap), a certification program administered by PRI (Performance Review Institute), ensures that all contractors working within the industry meet stringent quality and safety criteria. The cooperative program aims to improve reliability and quality while reducing quality assurance costs. To become certified, a company must undergo a PRI on-site audit, which examines their execution of a particular industry specialty, such as chemical processing, heat treating, or conventional machining. Helander team received our latest certification in welding in November, 2015, reinforcing our inclusion on the Nadcap approved vendors list.
Honeywell SCA (Source Certifying Agent) — We employ a number of Source Certifying Agents (SCAs) to oversee production at Helander. All SCAs must register and take a detailed exam in order to qualify as an Agent. Serving as highly educated, highly trained process experts, SCAs act as the key contact point between our team and our customers. For example, we have an SCA certified in Honeywell processes who specifically manages our work with Honeywell and ensures that we maintain technical compliance with all Honeywell equipment, procedures, and requirements.
AS9100C — Helander holds AS9100 Rev. C certification in metal spinning services and hydroforming for the commercial, aerospace, and defense sectors. A standard quality management system used by contractors across the aerospace industry, AS9100 supplements our ISO 9001:2008 certificate and ensures consistent adherence to the industry's most stringent standards of service, safety, and quality. We have been certified as consistently following the best existing practices, materials, and metal spinning processes outlined by all regulatory agencies associated with the commercial, aerospace, and defense fields.
Meeting Demanding Requirements Every Day
Our certifications demonstrate our deep commitment to quality, but we don't stop there. Our team is dedicated to meeting the tight tolerances and fast turnaround times that our clients need to keep their projects on budget and on time.
Working with titanium, stainless steel, aluminum, and more diverse metals, our experienced staff delivers certified quality products to customers around the world. For more information about our certifications or to inquire about we can help with your project, contact us directly.