At Helander, we take pride in what we do. We constantly strive to meet and exceed industry-accepted standards of quality for our metal components, including those for the aerospace and defense industries. As a result, we were recently certified with AS9100 Revision C certification.
The AS9100 certification is a widely accepted aerospace quality standard that made improvements upon an earlier standard, AS9000. Released in 1999 and most recently revised in 2009, AS9100 is now a requirement to do business with a number of major aerospace manufacturers and suppliers all around the world. The certification is essentially a sign of support from the industry's leading members.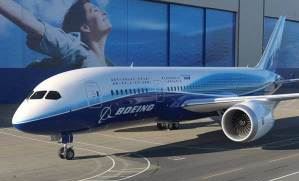 To obtain AS9100 certification, an organization must implement a quality management system that has a proven ability to produce high-quality parts consistently. The system must also incorporate a procedure that facilitates ongoing progress and improvement, and meet customer expectations while meeting all statutory and regulatory requirements.
Helander's aerospace metal components are typically made from titanium, 321 stainless steel, and 7075, 5052, and 6061 aluminum with thicknesses between 0.018" and 0.500". We offer hydroforming, metal spinning and welding services within a delivery timeframe of 4 to 8 weeks. To learn more about our capabilities or speak to one of our engineers, please visit our website today.
References:
SAE International: //www.sae.org/about/
SAE International, AS9100C: //standards.sae.org/as9100c/
Helander, Metal Components for the Aerospace & Defense Industries: //www.helandermetal.com/aerospace-defense-industry-applications-components.html